Description:
---

This is a standard hot air nozzel (A1127) for all generic hot air rework station. Such as model 850, 951A, 952 and others.It can be used for de-soldering PLCC44, QFP, TQFP chips.

This is a brand new hot air nozzel for SMD Rework Station.










A1127 hot air nozel is best suited for repairing QFP chip, 17.5x17.5mm(0.68'x0.68') components.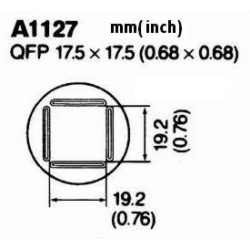 ---