TOOL-077 3.5mm iPhone iPad Microphone cable
Description:
---

3.5mm iPhone Microphone to PC cableThis cable is converting iPhone Microphone signal from 4 contactors 3.5mm plug to a regular 3 contactors 3.5mm left channel.

The cable length is 50cm (20')

It can be used to connect a regular audio source to iPhone microphone. Such as GMC Geiger Counter audio output to iPhone, iPad microphone input port.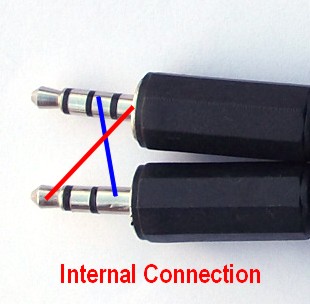 ---